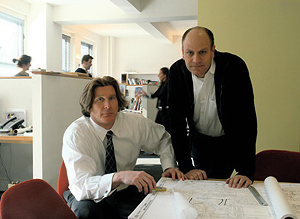 About

Pollock Dickerson

Pollock Dickerson Associates was founded in 1991 to provide exceptional and comprehensive services in club master planning and architectural design nationwide. Our offices are located in both the Baltimore-Washington Metro area and Lower Manhattan in New York, but we service clients nationwide. Our broad range of design services has expanded over the past fifteen years to respond to our club clients' changing needs.

Our team is able to provide visionary, effective club architecture and design as a result of our extensive experience and our passion for solving your particular problem. We will respond to your unique needs, including your time and budgetary constraints, and will meaningfully incorporate your membership and staff input into the design process.

As we celebrate our fifteenth birthday, we are again looking ahead and taking new initiatives to expand and improve our services.